By Howard Cheung, Account Executive, Immix Group: An Employee Benefits Company
It's true. Your business can indeed get discounted group health insurance rates. If you've ever marketed your plan with alternative carriers, it's more than likely you were surprised to see pricing of ten, twenty or even thirty percent below your existing rates!  
But is a discount a good thing, or too good to be true? In this article, I'd like to discuss the inner workings of group health insurance quotes that are often overlooked – and help you to make the best decision, with your eyes wide open, as to what is best both now and over the long term.
You decided to get quotes on your program. Now what?
This is the typical scenario: you've agreed to market your employee benefits program with other insurance carriers, perhaps through your existing benefits advisor, or perhaps through an advisor who is trying to obtain your business. When the results are presented, you're surprised to see quotes that are far lower than you've been paying!
Questions will likely run through your head like: Have I been overpaying? Is it for a comparable plan or has something been cut or overlooked? Should I jump to quickly take advantage of the savings? Is this too good to be true?
Before you make a move, it's important to understand how the quote is put together, and whether the pricing that is being presented is logical. Without all the proper information and an understanding of the potential trajectory of your rates, it's impossible to make an informed decision!
What's involved in generating an employee benefits insurance quote?
Here's what happens behind the scenes when insurance providers generate employee benefit quotes, where the company has an existing plan and claims experience available. Once the advisor submits your company's information, insurance providers will quote pricing based on the demographics, plan design parameters and the claims experience of the group. They typically want 2-3 years of claims experience, if this is available.
If the group presents a desirable risk, meaning there are no red flags or immediate disqualifiers (risky industries, too many high cost claims like long term disability or high cost drugs), then a quote will be prepared. Of course, the insurance carrier wants to obtain your business, and they know that to make a move, you'll need to see some savings. With the benefits industry being a highly competitive environment, insurers need to stand out with an attractive offer.
Generally speaking, they are often willing to take a short term loss to gain the business, knowing it's unlikely you'll move your plan again after just a year or so with the new carrier.
But what is a "loss" to the insurer? Don't they have deep pockets anyways?  
Yes and no. They are large entities with massive revenues, but cannot let individual plans run at a loss.  Based on your historical claims experience, their expectations for future claims, and the administrative costs to run the plan, the insurers know the rates they need to charge to turn a profit. However, these 'correct' rates may not be enough to persuade you to make a move.
What happens next is the rates are discounted, sometimes 10, 20, 30%, depending on the insurer and the specific case.
When we see highly discounted quotes, oftentimes the premiums that are proposed are equal to, or lower than the past claims! While we don't know what the future holds and claims can certainly drop, it's not the norm, and it's illogical to assume this will happen.
So discounted pricing is clearly not a sustainable pricing model, as the insurer cannot continue to have a loss on the plan year over year.  The result is that at your first renewal with the new carrier, the rates will be dramatically increased to the levels needed to be profitable to the insurer.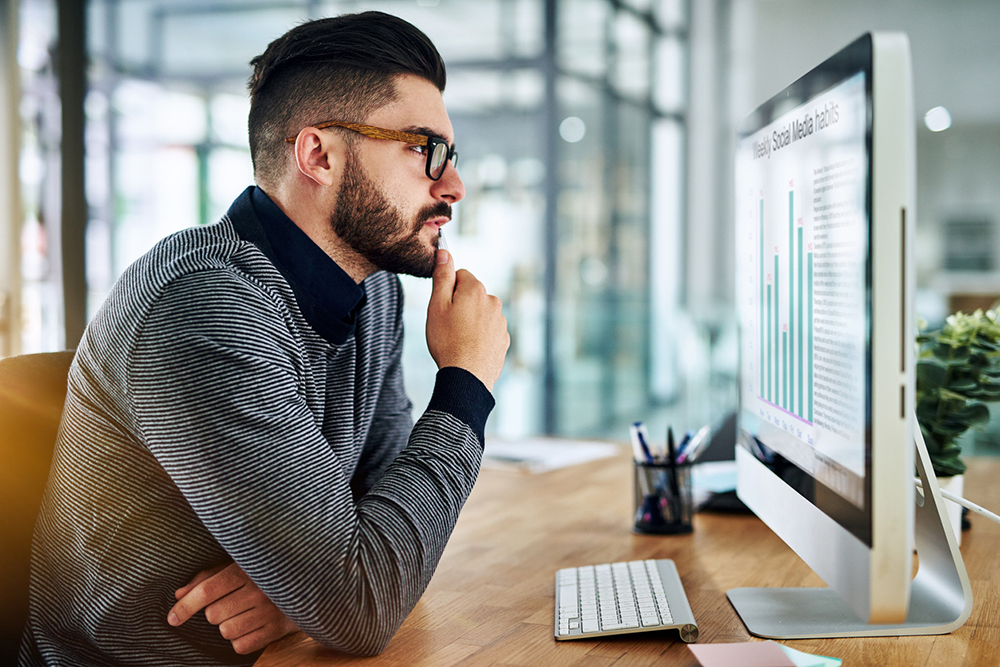 This is complex: how can you tell if the rates have been discounted?
A pricing reduction from your current rates does not necessarily mean the quote is too low to be sustainable! Of course, it's entirely possible that you have previously been overpaying, and that another carrier is a better cost option.
Without proper care and attention over the years by your benefits advisor, insurance carriers will certainly propose rates that are above the necessary levels. A lack of proper negotiation year over year means rates that are higher than they should be. There are also incidences of advisors taking commissions that are above the typical, reasonable levels we see in the industry.
Within many benefit pools, the claims experience specific to your group is not provided. Without this, it is commonplace for groups to be paying far higher premiums that necessary to fund their program. If your benefits are inside a pool where you are not privy to your claims  details, it's especially important to get a second opinion on your pricing.
 It's the role of your benefits advisor to analyze and discuss the quotes both with you, and with the insurance carriers who have provided the pricing. An experienced advisor will understand a quote that is attempting to buy your business, versus a quote that presents sustainable pricing.
Your advisor will foresee the risk of a second-year rate jump and explain it to you. That's their role. While we can't predict future claims, we can certainly use claims history to help guide us in making reasonable assumptions.
What happens if you decide to make a move, and to take the discounted quote that appears unsustainable?

Be aware that you may be facing a significant rate increase once the first renewal comes around (usually 12-18 months after the onset of the new plan). This is especially true if the premiums proposed are far less than your historical claims.
It's important to be well aware you're getting a short-term cost break, and to budget for a potentially large first year increase. Oftentimes, small businesses or startups need to choose the lowest cost option to limit expenses, knowing that the business will be in a better position a year or two in the future.
What not to do… bounce from carrier to carrier.
When presented with an increase, understandably, alarm bells will go off in your head. You may react by requesting quotes. But- the last thing you want to do is to request a market survey, choose the provider presenting the lowest quote, and then repeat the cycle every renewal. Not only is this administratively time consuming and detrimental to your employees, the insurance providers will not provide quotes for groups year after year and will cease to engage with a company that it views as transient business. 
So what is the best course of action if you're presented a renewal with a large increase?
Discuss the details with your advisor; can they explain the math behind the rate adjustments? Do they seem fair and logical or not?
If things still do not make sense, enlist a different experienced advisor to review the plan. They may agree or disagree with the fairness of the proposed rates.
Lastly, if the proposed rates are still not logical, consider marketing the plan with other carriers, with the help of an experience advisor whom you can trust.
If you have any questions on your benefits program or are considering implementing one, feel free to reach out directly to me : howard@immixgroup.ca .

ImmixGroup is a team of group benefits specialists who help businesses to gain better clarity, transparency and cost sustainability on their employee benefits program.
What we have discussed assumes your quotes are based on having had a plan in place previously, and where your claims experience has been made available to you. But-what if you do not have any claims experience available?
Whether this is because you're a new group, or because you've been insured within a pool where the advisor or provider chose to withhold this crucial information from you, you may not know the details of your claims, relative to the premiums you were paying.
Unfortunately in these instances, quotes are based mainly on demographics and the experience for similar companies. Especially for a brand new group, quotes are really just a 'best guess.'
Establishing a plan with a carrier within a program where you are able to obtain your claims experience is essential to building the knowledge you need to make informed decisions (along with your advisor). This is crucial to ensuring your benefits plan remains competitive and relevant as the economic landscape and employees needs change over time.