Virtual Health Care is Everywhere: Employer vs. Free Options, and the latest in Offerings.  

Back in 2020, we wrote about virtual care offerings, at the time prompted by the pandemic and the lockdown we were experiencing, which made routine doctor visits close to impossible.
While virtual care was available pre-pandemic (in fact, it dates back to around 2006), it was inconsistent and sometimes difficult to navigate. One silver lining of the pandemic is that the virtual healthcare space has exploded with new and expanded platforms, offering individuals and businesses a variety of options to meet a range of needs.
The shortage of family medicine providers, compounded by a severe cold and flu season has made virtual care offerings even more valuable in recent months. A huge number of Canadians do not have a family doctor, and for those that do, booking a same-day appointment is often extremely difficult, if not impossible. While an in-person visit is certainly warranted in many instances, sometimes a virtual visit will suffice, and it can definitely be more convenient: no commuting, parking, waiting rooms.
Studies show that over 50% of doctor's visits could be handled without direct contact, meaning a virtual visit will suffice to resolve the concern. Through most virtual providers, you can access:
Diagnoses
Prescriptions
Sick Notes
Lab work orders, such as blood tests
Referrals to specialists
Imaging referrals (Xray, Ultrasound)
Mental health inquires and referrals
While all providers prescribe medications, they do not prescribe or refill narcotics and addictive controlled substances.
Free vs Paid Options

You may have noticed the existence of free virtual health care offerings versus paid programs that can be purchased either by businesses for their employees, or even by individuals.
Why pay for a Virtual Health Program, with so many free options?

Employers can add Virtual Care programs to their benefits line-up. A typical paid employer-sponsored program means an enhanced experience, such as:
Wait times: free options are becoming heavily used, and wait times are becoming longer. Paid options guarantee quicker access.
Longer hours of availability; many paid options offer 24-7 care, in contrast to free versions.
Coverage for those in provinces/territories where virtual visits are not insured: currently only BC, Ontario, Alberta and Quebec cover virtual doctors visits under provincial care
Direct access to many specialists: often common specialists like dermatologists or pediatricians can be accessed through enhanced programs
Beyond regular medical doctor's visits: practitioners are often available through enhanced paid programs such as counsellors and dieticians, naturopaths and most notably, mental health services.
Reporting: usage / ROI data is available through some providers
While the cost ranges, many of these programs are available as add-ons to your existing benefits program for a few dollars per employee, per month.
For example, Manulife's program is provided through Telus Virtual Health Care and is available as an add-on to an insured plan for $3.95 per employee per month. Like other similar programs, it offers an app with 24-7 on-demand access to health providers via secure text, video, and live chat. Maple Virtual Health is another well-known and highly regarded offering that is also available through many insurance providers (RBC Insurance, for example). Maple Virtual Health can also be purchased stand-alone by employers, and it does provide some ability for free visits to non-members in qualifying provinces, but they are tapering this back to focus on employer-sponsored programs. Telus Health is the best known and largest of the virtual health platforms and offers employer-sponsored programs. It is worth noting that Telus Business mobility customers have access to the paid version of the Virtual Care program for free!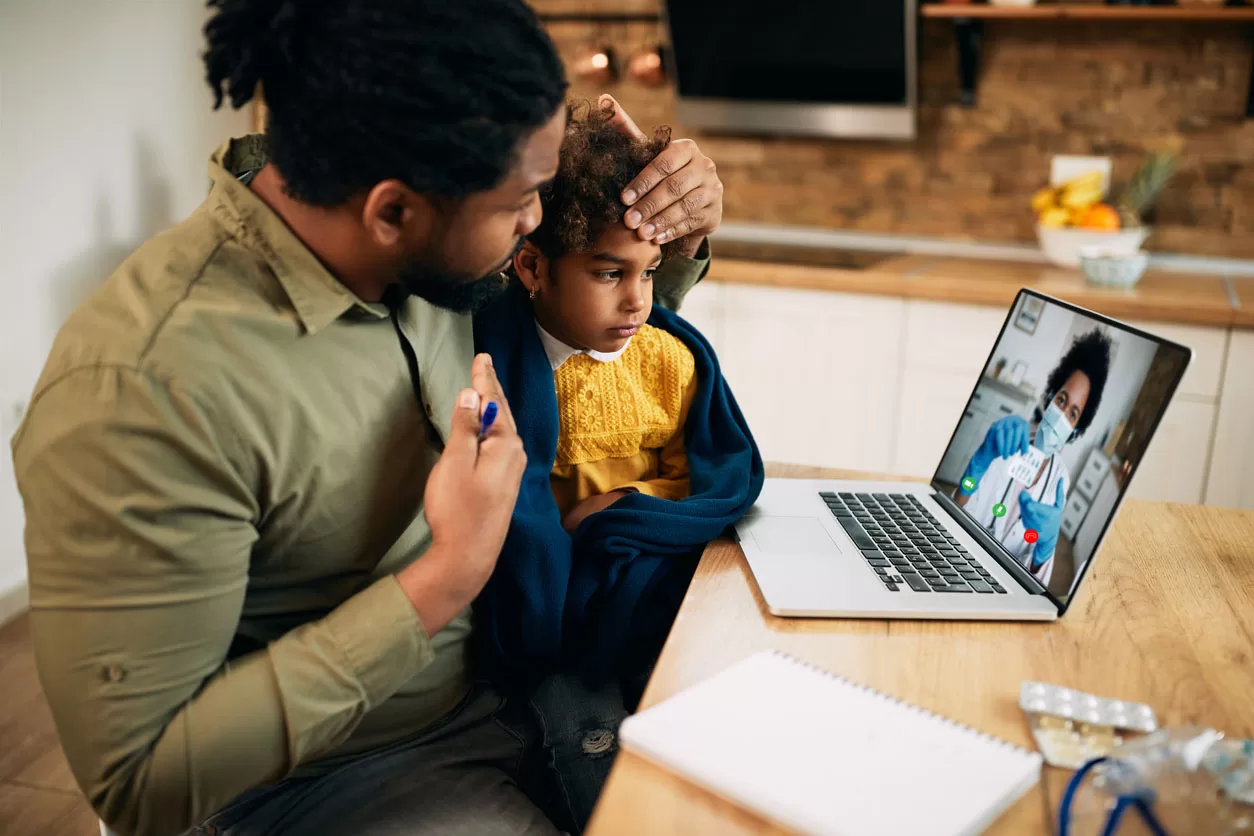 Free Virtual Healthcare Options

Depending on your province of residence, you may be able to access free doctor's visits through some virtual providers. Some provinces cover virtual doctor visits, meaning you will pay no fee to access a doctor online (the doctor will bill the province, as they usually would with an in-person visit).
For residents of BC, Alberta, Ontario and Quebec, visits are free under some platforms. For those in other provinces, accessing a virtual provider typically costs around $30-40 per visit.
Most of these virtual providers connect via phone, live chat, video or secure text in order to connect with patients. The following are two notable virtual health care providers:
Virtual Mental Health Platforms

Accessing quality mental health services is difficult, and a significant barrier for many people is simply leaving the house. Accessing support through easy to navigate virtual platforms can be life changing. While the cost of the programs can be notable (the per-visit cost can be similar to an in-person session with a credentialed therapist), this can typically qualify under Extended Health paramedical coverage or through a Health Spending Account.
Two notable mental health platforms are:
MindBeacon With a focus on mental health support, specifically, Cognitive Behavioural Therapy, MindBeacon is highly regarded in the virtual mental health support space. As the online practitioners are credentialed psychologists or social workers, fees can typically be submitted through benefit plans.
Inkblot Launched in 2018, Inkblot Therapy strives to alleviate the extremely long wait times that many people face in accessing mental health support. As a platform focused exclusively on mental health, Inkblot offers confidential virtual therapy, CBT, continuity of care, webinars and training, trauma and treatment services, chronic disease management, psychiatric consultations and collaborative care, work and life support
Virtual Health is here to Stay!
The pandemic provided the opportunity for expansion and innovation in the virtual health landscape. While there will always be the necessity for in-person medical treatment and virtual offerings should not be exclusively relied upon, they do solve numerous problems people face in accessing healthcare, and provide a comfortable and convenient alternative, where appropriate.
Whether you choose to implement an employer-sponsored paid program or not, employers should take the time to ensure employees are aware of the virtual health landscape, and the options available to them. There are many educational materials available that can be distributed to employees to assist in spreading the word.
Please feel free to reach out if you'd like to learn more. We love to hear from you!
Can a virtual health care provider prescribe medication?
Yes, this is one of the core services, however they will not prescribe controlled or addictive substances.
Can I see a specialist through a virtual care provider?
Sometimes, yes but more commonly you must still be referred to a specialist by a regular GP. Under some paid programs, specialists can be accessed.
Can I access virtual care if I'm not in one of the provinces where it's insured under provincial coverage?
Yes, the same service is available, but a per-visit cost is charged that starts around $30. Subscriptions to virtual care platforms are available as well.
Can I see my own doctor through virtual care?
It depends! If your doctor works for one of the providers, you may be able to see them through a virtual care platform. Or they may provide this through their clinic.
How do I connect with a virtual provider?
Typically, you will engage online through your computer, table or smartphone. Once booking an appointment, you can usually choose a phone call, text, live chat or video conferencing for the appointment.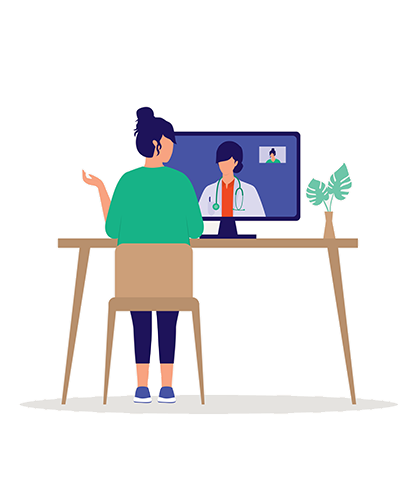 Key Takeaways
• Virtual health platforms today offer a convenient and effective solutions for many medical concerns.
• There are numerous free virtual health platforms available today.
• Paid options typically provide enhanced services, namely guaranteed quicker access.
• All Employers should promote virtual health care offerings to their employees, whether or not you provide an Employer-paid version.